Kia ora,
Welcome to Tāmaki Makaurau Auckland for 38th Australasian Polymer Symposium and an opportunity for Australasia's polymer scientists, engineers, and technologists in this field for an informative and meaningful event.
The team have been working hard to ensure you have an incredible time in Auckland.
We are proud of our region, and so is the rest of the world. Tāmaki Makaurau Auckland has been named Oceania's best conference destination for three consecutive years at the World Meetings, Incentives, Conferences and Exhibitions Awards, in 2021 it was crowned the number one city to travel to in Lonely Planet's Best in Travel 2022 guide, the New York Times named Auckland one of the top destinations to visit in 2023.
This is just a snapshot of accolades that validate Auckland as a desirable destination to visit and to attend business events.
Auckland is New Zealand's largest city where our rich Māori identity, multi-cultural population and vibrant energy come together. We welcome people as visitors, and they leave as whānau/family.
We are known for our unique black sand beaches, sparkling harbours, native bush and scenic wine regions as well as world-class arts and entertainment, heart-stopping adventures and incredible food experiences.
Enjoy your time in our fabulous region.
Ngā mihi,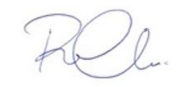 Richard Clarke
Director
Arts, Entertainment and Events
Tātaki Auckland Unlimited