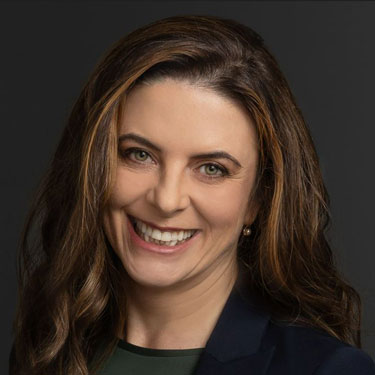 Professor Bronwyn Fox
Chief Scientist, CSIRO
Professor Bronwyn Fox is Chief Scientist of CSIRO, Australia's national science agency and innovation catalyst.
CSIRO solves the greatest challenges through innovative science and technology.
Professor Bronwyn Fox joined CSIRO in October 2021 and became CSIRO's fourth female Chief Scientist. She is known globally as a leader in advanced manufacturing, materials science, and industry 4.0 technologies, and is passionate about bringing together multidisciplinary teams for collaborative research.
In her former role as Deputy Vice-Chancellor (Research and Enterprise) at Swinburne University of Technology in Melbourne, Australia, she built extensively on Australia's Industry 4.0 strategy. As founding Director of Swinburne's Manufacturing Futures Research Institute, she led several significant initiatives and global research partnerships, including the establishment of a world first Industry 4.0 Testlab for additive manufacturing of carbon fibre composites, in collaboration with CSIRO.
Bronwyn has demonstrated a sustained commitment to support the growth of the carbon fibre and composite industry in Australia through targeted research and was previously a co-founder of the Carbon Nexus facility at Deakin University. A core part of a $100 million dollar precinct in Geelong, Carbon Nexus acted as a catalyst for other companies to invest in the region, creating a thriving manufacturing precinct.
Bronwyn is a Fellow of the Academy of Technology and Engineering (ATSE), a Fellow of the Royal Australian Chemical Institute, and a Graduate of the Australian Institute of Company Directors.
In 2018 she was awarded the Global Congress on Manufacturing and Management (GCMM) Research Leadership Award, and in 2020 she was awarded the Royal Society of Victoria Medal for Excellence in Scientific Research.