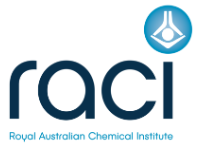 The Polymer Division is the largest organisation representing polymer scientists, engineers and technologists in Australasia. The aim of the Polymer Division is to promote the professional activities of our members, both within our borders and on the international stage. The services we offer include organisation of scientific and educational meetings, promotion of individual scientists, provision of expert consulting advice, and publishing of proceedings, journals, books and other matter.
The RACI will not tolerate harassment of conference participants in any form. Symposium participants violating the RACI Anti-Harassment Policy may be sanctioned or expelled from the symposium without a refund at the discretion of the symposium organisers.
If you experience any of the behaviour described and/or you feel uncomfortable or unsafe during 38APS, please contact A/Prof Georgina Such. The symposium organisers will take appropriate action as soon as possible.