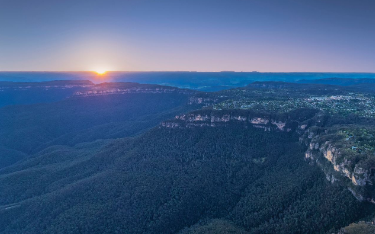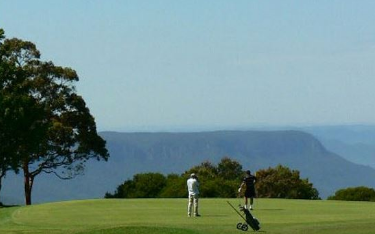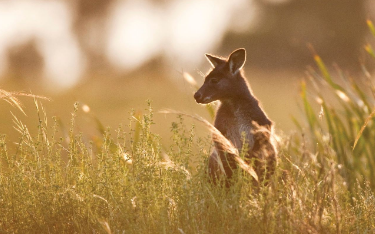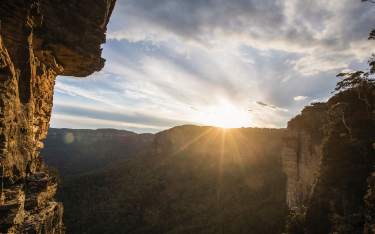 Photo credit: Destination NSW
Blue Mountains, NSW
Explore the Blue Mountains during your trip to NSW. The symposium is held in Leura – a 1.5 hour drive from Sydney. While staying in Leura, why not explore the beautiful surrounds of Leura, Katoomba and beyond.
Leura Golf Course 
Leura golf course is the oldest course in the Blue Mountains and players are presented with the most spectacular views of the Jamison Valley while enjoying 18 holes of fine golf. Read more…
Leura Mall
Leura Mall itself is a treasure with many fine coffee shops, restaurants, boutiques and galleries. Visitors to Leura are guaranteed to experience the relaxed nature of the town.
Leura's Natural Wonders
The natural wonders of Leura can be discovered via the many walks. At the end of Sublime Point Road is Sublime Point at 900m above sea level, you are certain to stand in awe of the view from this point.
At the end of Everglades Avenue is Historic Everglades. Explore the gardens to discover sandstone terraces, cool climate trees and shrubs, views of the Jamison Valley, as well as fabulous picnic areas. First constructed in the early 1930s, Everglades demonstrates fine examples of early Australian landscaping designed by Paul Sorensen. The bridge over the Great Western Highway between Wentworth Falls and Leura has been named in honour of Paul Sorensen. Read more… 
Cliff Drive
Along Cliff Drive, bush walks can lead you to the Pool of Siloam and Lyrebird Dell while the famous Prince Henry Cliff Walk will take you to the spectacular Katoomba Falls.
Also along Cliff Drive you will discover Leura Cascades. Leura Cascades is a peaceful setting for a picnic or BBQ. From the Cascades you can leisurely walk to several waterfalls including Leura, Linda, Lila and Bridal Veil Falls. You can also walk to Copelands Lookout and Flying Fox Lookout.
Adventure Park
The bush tree top experience in Leura, Blue Mountains, makes for an adventure opportunity like no other in the area. This adrenaline fueled and action packed high ropes expedition is ideal for adults and kids alike. Read more…