Frederik R. Wurm
Sustainable Polymer Chemistry, Department of Molecules & Materials, Faculty of Science and Technology, University of Twente, MESA+ Institute for Nanotechnology, 7522 NB Enschede, the Netherlands
ABSTRACT: We are living in a plastic age – for most of us, life without polymers and plastics is unthinkable. However, some among us are considering a plastic-free world due to the escalating issue of plastic littering. This problem is intensified by the persistent nature of most commodity plastics, resulting in environmental pollution and microplastics formation. With a production exceeding 400 million tons, more than half of plastics exhibit highly stable carbon backbones, causing them to resist biodegradation within reasonable timeframes. Moreover, less than 10% of all produced plastics have undergone a single recycling process, and the percentage drops further for multiple recycling cycles. Could biodegradation play a role in addressing our human-generated plastic waste dilemma? The amount of biodegradable polymers produced increases quickly, however, is still in the lower percentage of the overall plastics production. Polylactide is probably the best known example for a "bioplastic" as it (can be) biobased and biodegrades. But the term biodegradation also comes with a flag of greenwashing – does it really degrade, where it ends up? Do we (the consumers) treat it right? Environment-specific biodegradation is missing in most so-called "biodegradable polymers". The presentation will highlight the potential of biodegradable polymers in general, give some (personal) opinions on how they might become part of the solution of the plastics problem, and tries to highlight that there is no "one-fit-all" solutions in developing sustainable polymers. Further, a few examples from own research on degradable polyethylene-like materials, some pitfalls we encountered, and how to accelerate degradation rates in polyesters or biobased polymer materials will be presented.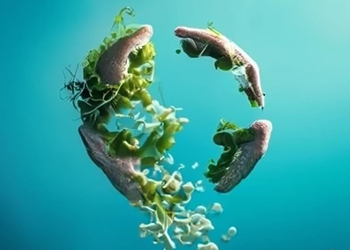 Figure 1. Artificial Intelligence Image of the title of this presentation (made with craiyon.com)
Wurm, Frederik R.
Sustainable Polymer Chemistry, Department of Molecules & Materials, Faculty of Science and Technology,
University of Twente, MESA+ Institute for Nanotechnology, 7522 NB Enschede, the Netherlands;
+31534895169
E-mail: frederik.wurm@utwente.nl
Personal History:
Since 2020 – Editor European Polymer Journal & Chair for Sustainable Polymer Chemistry, Univ. Twente, Enschede (NL)
2012-2021 – Research Group Leader, Max Planck Institute for Polymer Research, Mainz (D)
2009-2012 – Postdoctoral Fellow EPFL, Lausanne (CH)
2006-2009 – PhD candidate Johannes Gutenberg-University, Mainz (D)
Research interests: biodegradable polymers, nanocarriers, encapsulation, polymer synthesis.
Back to the Speaker Bio